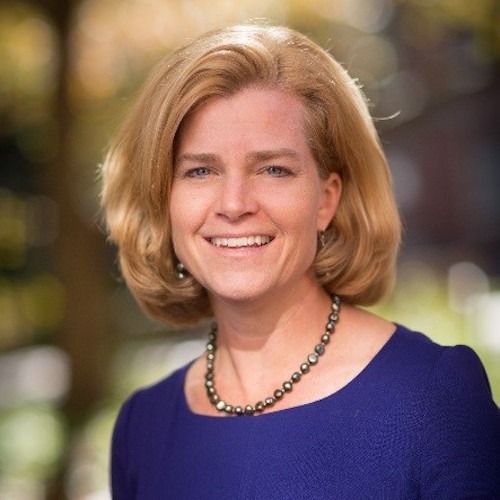 Julie Story Byerley, MD, MPH, is the Vice Dean for Academic Affairs and Chief Education Officer for UNC School of Medicine, and a Professor of Pediatrics. Dr. Byerley oversees the educational enterprise as well as the Office of Faculty Affairs and Leadership Development.
Dr. Byerley practices as a general pediatrician in the inpatient setting and the Complex Care and Diagnostic Clinic.
Byerley has served as a dean's office leader since 2013 when she was named Vice Dean for Education. Under Byerley's leadership, the SOM has made significant innovations including the Translational Education at Carolina (TEC) curriculum, creation of the Office of Rural Initiatives, establishment of the Wilmington branch campus, and a new medical education building. She is co-PI of the $1.8M AMA Reimagining Residency grant and has been involved in the AMA Accelerating Change in Medical Education Consortium since 2015, currently serving as co-chair of the executive committee.
Previously Dr. Byerley served the Department of Pediatrics as Pediatric Residency Program Director and Vice Chair for Education, after leading the clerkship for a decade. She has served on the Executive Committee for COMSEP and is engaged in many national organizations.
Her scholarship has included writings on mentorship, professionalism, curricular innovation, and ensuring that learners add value. She is committed to producing the physician workforce to be of greatest service to patients and populations.
Dr. Byerley earned a BA in Physics at Rhodes College. Before medical school at Duke University, she worked as a high school science teacher. She completed her Residency and Chief Residency at UNC and earned a Master's of Public Health at UNC in Maternal and Child Health. She has been a member of the UNC faculty since 2002. What Dr. Byerley loves most is her family, including two young adult sons and a husband of nearly 30 years.