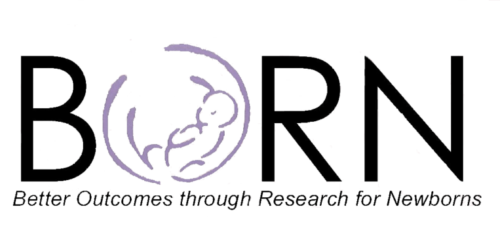 The Better Outcomes through Research for Newborns (BORN) Network was founded in 2010 to increase the evidence base for the care of term and late-preterm newborns through collaborative research projects.
Routine hospital care for newborns is essential for a safe and healthy transition home and plays a key role in preventing common newborn problems that may lead to hospital readmission, such as weight loss, dehydration, and hyperbilirubinemia. Most routine care in the well baby nursery is not based on strong evidence, but rather on expert opinion as well as historical and anecdotal experience.
The BORN Network was created to change that: Until now, there was no concerted effort to study newborn nursery care on a national basis. The BORN Network is recognized as a core activity of the APA.
Mission
The BORN Network mission is to improve the health of newborns and their families by establishing an evidence base for optimal outcomes. The BORN Network is a national collaborative of pediatric clinicians and researchers who evaluate care in the birth setting and in the transition to home.
Goals
The overarching goal of the BORN Network is to conduct research to establish a firm evidence-base for the routine care of the term and late preterm infant. Our vision is that the BORN Network become internationally recognized and utilized by practitioners and educators as the primary source for evidence-based practice and health care delivery for newborns and their families.
Get in Touch
If you have questions about BORN, would like to join, or have a study proposal, please contact BORN@academicpeds.org. Please use the BORN Proposal Form to submit a study idea for consideration.