The Academic Pediatric Association (APA)'s Anti-Racism and Diversity Taskforce, tasked with determining tactics to combat systemic racism and discrimination against the underrepresented in academic pediatrics, created this toolkit to readily equip academic pediatricians with the necessary resources to achieve these goals. This toolkit is made to support pediatric clinicians in all facets of their academic practice, including leadership-practice, peer-peer, provider-patient, and educator-trainee interactions.
How can I recognize racism or prejudice in my own professional environment?
How do I create an environment of inclusivity and equity in my academic practice? How do I become an Anti-Racist?
Best Intentions: Using the Implicit Associations Test to Promote Reflection About Personal Bias 
Anne Gill, DrPH, Britta Thompson, PhD, Cayla Teal, PhD, Rachel Shada, MHR, Ernest Fruge, PhD, Gracielia Villarreal, MD, Cindy Patton, MS, Paul Haidet, MD, MPH
Comparison of Physician Implicit Racial Bias Toward Adults Versus Children
Tiffani J. Johnson, MD, MSc; Daniel G. Winger, MS; Robert W. Hickey, MD; Galen E. Switzer, PhD; Elizabeth Miller, MD, PhD; Margaret B. Nguyen, MD; Richard A. Saladino, MD; Leslie R. M. Hausmann, PhD
Addressing Microaggressions in Academic Health: A Workshop for Inclusive Excellence 
Kupiri Ackerman-Barger, PhD, RN, N. Nicole Jacobs, PhD, Regina Orozco, MSN, RN, Maya London
"I Didn't Know What to Say": Responding to Racism, Discrimination, and Microaggressions With the OWTFD Approach
Sylk Sotto-Santiago, EdD, MBA, MPS, Jacqueline Mac, MA, Francesca Duncan, MD, Joseph Smith, MD
Health Equity Rounds: An Interdisciplinary Case Conference to Address Implicit Bias and Structural Racism for Faculty and Trainees
Joanna Perdomo, MD, Destiny Tolliver, MD, Heather Hsu, MD, MPH, Yuan He, MD, MPH, Katherine A. Nash, MD, Stephanie Donatelli, MD, Camila Mateo, MD, Cynthia Akagbosu, MD, MA, Faraz Alizadeh, MD, Alexandra Power-Hays, MD, Tyler Rainer, MD, Daniel J. Zheng, MD, MHS, Caroline J. Kistin, MD, MSc, Robert J. Vinci, MD, Catherine D. Michelson, MD, MMSc
When Race Matters on the Wards: Talking About Racial Health Disparities and Racism in the Clinical Setting
Katherine C. Brooks, MD, Steven Rougas, MD, Paul George, MD, MHPE
The Impact of Racism on Child and Adolescent Health 
Maria Trent, Danielle G. Dooley, Jacqueline Dougé, SECTION ON ADOLESCENT HEALTH, COUNCIL ON COMMUNITY PEDIATRICS and COMMITTEE ON ADOLESCENCE
You've Been Called Out for a Microaggression. What Do You Do? 
Rebecca Knight
Racism as a Determinant of Health: A Systematic Review and Meta-Analysis
Yin Paradies, Jehonathan Ben, Nida Denson, Amanuel Elias, Naomi Priest, Alex Pieterse, Arpana Gupta, Margaret Kelaher, Gilbert Gee
UCSC Tool: Interrupting Microaggressions.
Adapted from Kenney, G. (2014). Interrupting Microaggressions, College of the Holy Cross, Diversity Leadership & Education. Accessed on-line, October 2014. Kraybill, R. (2008). "Cooperation Skills," in Armster, M. and Amstutz, L., (Eds.), Conflict Transformation and Restorative Justice Manual, 5th Edition, pp. 116-117. LeBaron, M. (2008). "The Open Question," in Armster, M. and Amstutz, L., (Eds.), Conflict Transformation and Restorative Justice Manual, 5th Edition, pp. 123-124. Peavey, F. (2003). "Strategic Questions as a Tool for Rebellion," in Brady, M., (Ed.), The Wisdom of Listening, Boston: Wisdom Publ., pp. 168-189.
Office-Based Care for Lesbian, Gay, Bisexual, Transgender, and Questioning Youth
David A. Levine and the COMMITTEE ON ADOLESCENCE
PrEP and Adolescents: The Role of Providers in Ending the AIDS Epidemic
Sybil Hosek and Lisa Henry-Reid
The AntiRacist Table: 30-day challenge to incorporate anti-racism into daily practice
Kirsten Ivey-Colson and Lynn Turner
Myths about Physical Racial Differences were Used to Justify Slavery and are Still Believed by Doctors Today
Linda Villarosa
The 1619 Project is an ongoing initiative from The New York Times Magazine that began in August 2019, the 400th anniversary of the beginning of American slavery. It aims to reframe the country's history by placing the consequences of slavery and the contributions of black Americans at the very center of our national narrative.
Toward the Abolition of Biological Race in Medicine: Transforming Clinical Education, Research, and Practice
Noor Chadha, Bernadette Lim, Madeleine Kane, and Brenly Rowland
This report is published by the Institute for Healing and Justice in Medicine, and the Othering & Belonging Institute.
Equal Justice Initiative Reports:
The Equal Justice Initiative is committed to ending mass incarceration and excessive punishment in the United States, to challenging racial and economic injustice, and to protecting basic human rights for the most vulnerable people in American society.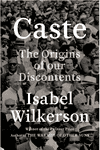 Caste: The Origins of Our Discontents
Isabel Wilkerson


Fatal Invention: How Science, Politics, and Big Business Re-create Race in the 21st Century
Dorothy Roberts


How to Be an Antiracist
Ibram X. Kendi


Just Medicine: A Cure for Racial inequality in American Healthcare
Dayna Bowen Matthew


Unequal Treatment: Confronting Racial and Ethnic Disparities in Health Care
Institute of Medicine (US) Committee on Understanding and Eliminating Racial and Ethnic Disparities in Health Care
Brian D. Smedley, Adrienne Y. Stith, Alan R. Nelson , editors.


White Fragility: Why it's so Hard for White People to Talk about Racism
Robin Di Angelo