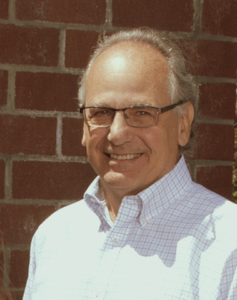 The APA is spotlighting the careers of members approved for Emeritus memberhip status. Join us in congratulating Dr. Edward Schor.
My career has ranged over the full spectrum of opportunities available to a pediatric generalist. In retrospect, two observations have guided me. First, that things could be better; and second, that children's life course depends largely on their experiences within their families which in turn are shaped by their families' social circumstances.
In medical school in Chicago I spent my first summer with the Student Health Organization drafting a child care program for the city. My last year I served as chairman of the Chicago chapter of the Medical Committee for Human Rights. My first job was at Hopkins training physician assistants with a wonderful, eclectic, multidisciplinary faculty who developed and implemented a problem-based, team taught curriculum. I also did a short fellowship in school health and a part-time, year-long fellowship in family systems therapy.
Next, I became medical director at a new HMO in Baltimore, charged with creating a centralized system of care for all of the children in foster care in that city. In 1981, a public health postdoctoral fellowship in behavioral science allowed me to study stress, coping and the family context of child health. As director of general pediatrics at the University of New Mexico, I added family therapists to the teaching team and organized continuity clinics to cover preventive, developmental, behavioral and chronic care
In 1987, I joined the Kaiser Family Foundation to promote the development and use of measures of functional health status, also known as health-related quality of life. In 1990, that work moved to The Health Institute in Boston where activities shifted from health outcomes to determinants of health and the launching of the first coordinated, academic effort in the US to understand the social determinants of health. My contribution was to consider the social contexts that affected families' functioning in their child-rearing role.
My interest in advocacy led me to Iowa as the Medical Director for Family and Community Health and Director of the Center for Public Health Policy. While there I helped formulate Iowa's SCHIP program, chaired the American Academy of Pediatrics (AAP) Task Force on the Family, and represented the AAP on issues related to early childhood. The question "How are the children?" led me to initiate a project that was the precursor of the National Survey of Children which included attention to the family and community circumstances that determined children's health and development. I also developed a computerized perinatal risk screening program which linked new parents to local community resources.
In 2002, I joined The Commonwealth Fund in New York City to direct their program on Child Development and Preventive Care. There I was able to rethink well child care and to explore and support new models to improve the utility and outcomes of preventive pediatric care including the adoption of standardized screening of children and families. In 2011, I began directing grant making for the Lucile Packard Foundation for Children's Health in Palo Alto. We shifted from funding local service programs to addressing national, state and local policies and programs affecting children with chronic and complex conditions.